AFPSLAI to Digitize Six Million Documents to Better Serve its Members, Chooses Canon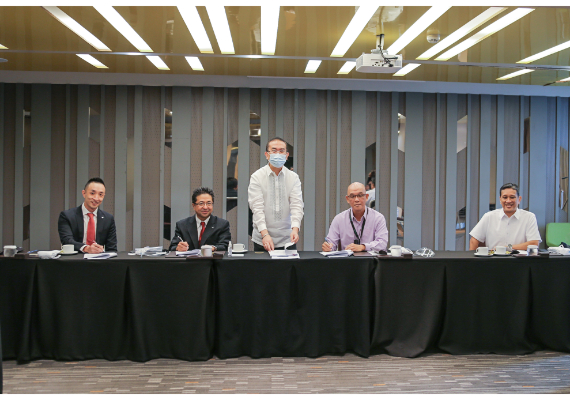 MANILA, Philippines, 31 August 2021 - The Armed Forces and Police Savings & Loan Association, Inc. (AFPSLAI), the biggest and most stable non-stock savings and loan association in the industry, has embarked on a digitization project in compliance with the directive of the Anti-Money Laundering Council (AMLC) in 2018 to digitize all customer records. The project aims to address records congestion, improve efficiency in records-keeping and retrieval, and mitigate the risks of untoward incidents.
AFPSLAI awarded the membership records digitization project that includes the scanning services for 6 million documents and Document Management System, to Canon Marketing (Philippines), Inc. for its efficient solutions, professionalism, advanced technology system and unquestionable reputation.
"This is only the first step of our digitization journey. We are excited to start on this ambitious mission so we can better serve our members - the Filipino uniformed personnel who have dedicated their lives to serve our country. From the scanning services, software, to the trainings of our staff, Canon is very hands-on. I am confident that we have chosen the right partner for this endeavor," shares BGen. Cheston Valencerina, President & CEO of AFPSLAI.
AFPSLAI serves close to 600,000 members in over 33 branches and 51 satellite offices nationwide. It aims to promote industry, frugality and savings among its members by offering quality financial products such as deposits and loans; and other related services.
A comprehensive end-to-end solution
Aside from high-speed document readers, Canon's suite of solutions that effectively read and categorize printed data into digital information take the work out of what would have been a tedious process. Images and data from 6 million documents will be processed by IRIS PowerScan, an advanced capturing solution with optical character recognition and automatic document reading. After which, data will then be fed to Canon's Therefore document management system. The solution serves as an organized data bank with highly customizable security access options for different AFPSLAI personnel, ensuring utmost confidentiality and security. The result is remarkably simple; membership data that used to take employees' time to manually search through millions of files for can now be found with a few keystrokes. Names, mobile numbers, and even photos can be pulled up by the system in no time, saving the company man hours, office space, and ultimately delivering better service to its clientele.
"We take great pride in the credibility of our products, and ability to provide end-to-end solutions that will enable our partners to carry out their responsibilities effectively and efficiently. Aside from providing business solutions, we are delighted to be of service to our military and police forces. In partnership with AFPSLAI, we aim to give smart, reliable, and efficient financial services that will improve the overall experience of AFPSLAI's stakeholders," said Yasuhiko Shiraki, Director for Business Imaging Solutions in Canon Marketing (Philippines), Inc.
Learn how business can be simple by harnessing the power of the right technology.
Visit https://ph.canon or reach out to business_solutions@canon.com.ph.