Canon partners with the Department of Information and Communications Technology in championing digitization in the workplace
At the recent National ICT Summit 2019, Canon Marketing (Philippines), Inc. shared its long-standing advocacy of simplifying business processes through their digitization solutions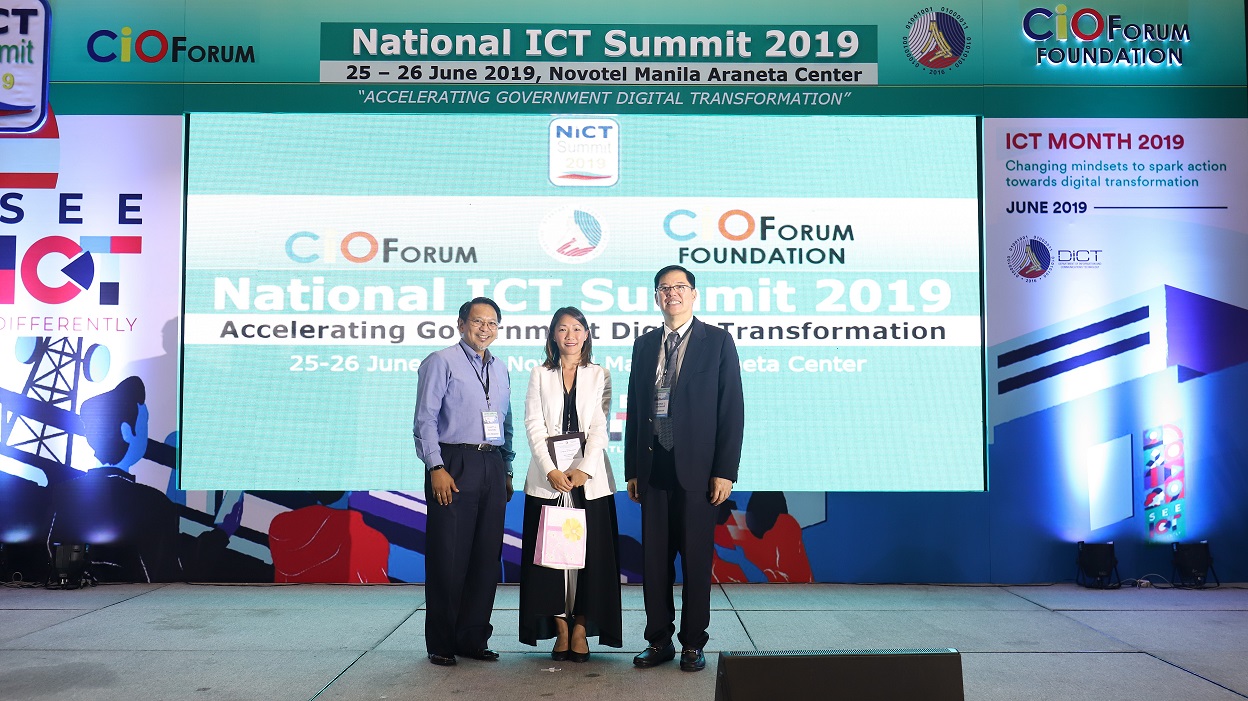 Manila, Philippines – Leading imaging and digital solutions provider, Canon Marketing (Philippines), Inc. (CMPI), continues to solidify their presence in aiding and transforming digitization in the Philippines by partnering with the Department of Information and Communications Technology at the recently concluded National ICT Summit 2019 held at Novotel, Araneta Center in Quezon City.
Canon's Business Solutions team is driven by its mission to provide integrated input-to-output solutions that streamline and optimize document management processes in the workplace, with digitization as one key thrust. Canon, with its hardware, solutions software and dedicated service team, joins DICT to support the government's call for digital transformation, allowing agencies to identify and find optimal solutions relating to document management, archival, printing, retrieval and data security.
"At Canon, we've always believed in the power of technology and its ability to improve operations big and small. May it be minimizing employees' time spent at work, reorganizing documenting and archiving systems – it all begins with imparting knowledge about technology and tools available. Through this awareness and initiatives such as this year's NICT Summit, we are looking forward to championing productivity, making it more scalable, and creating opportunities for technology to positively institute change in our lives," shared Arnold Endaya, Assistant Director, Business Innovation Division of Canon Marketing Philippines Inc.
Joyce Housien from Canon Singapore Pte. Ltd. was among the speakers who graced the summit with the theme "Strengthening Government Data Platforms and Services: Accelerating Government Digitization." Anchored in Canon's philosophy: "Business Can Be Simple," she discussed the robust customizable end-to-end solutions – from multi-function machines, scanners, to document management and solutions software available to help accelerate digitization in the Philippines across various businesses and enterprises. Housien has over 20 years of experience in the technology space, helping companies gain higher productivity and cost efficiency through transforming and improving their business processes. "Data security, document retrieval, and management are one of the few problems employees spend at least six hours a week on. In the midst of all the advancements in technology, what people do not realize is how streamlined their processes can be, resulting in a more efficient and conducive workflow and thereby enabling enterprises to perform at their optimum," shared Housien.
Housien also took a deep dive and explained that at the heart of transformation should be the customer experience. "Technology should be a very simplified process and acknowledging that there are areas for improvement is where the transformation process truly begins. At Canon, we are able to tailor-fit a solution from our library of hardware and software options to address a wide variety of business problem areas. We are proud to be one of the drivers in making the advancement of technology inclusive and beneficial for all," added Housien.