Experience efficient hybrid workflow with Canon multi-function devices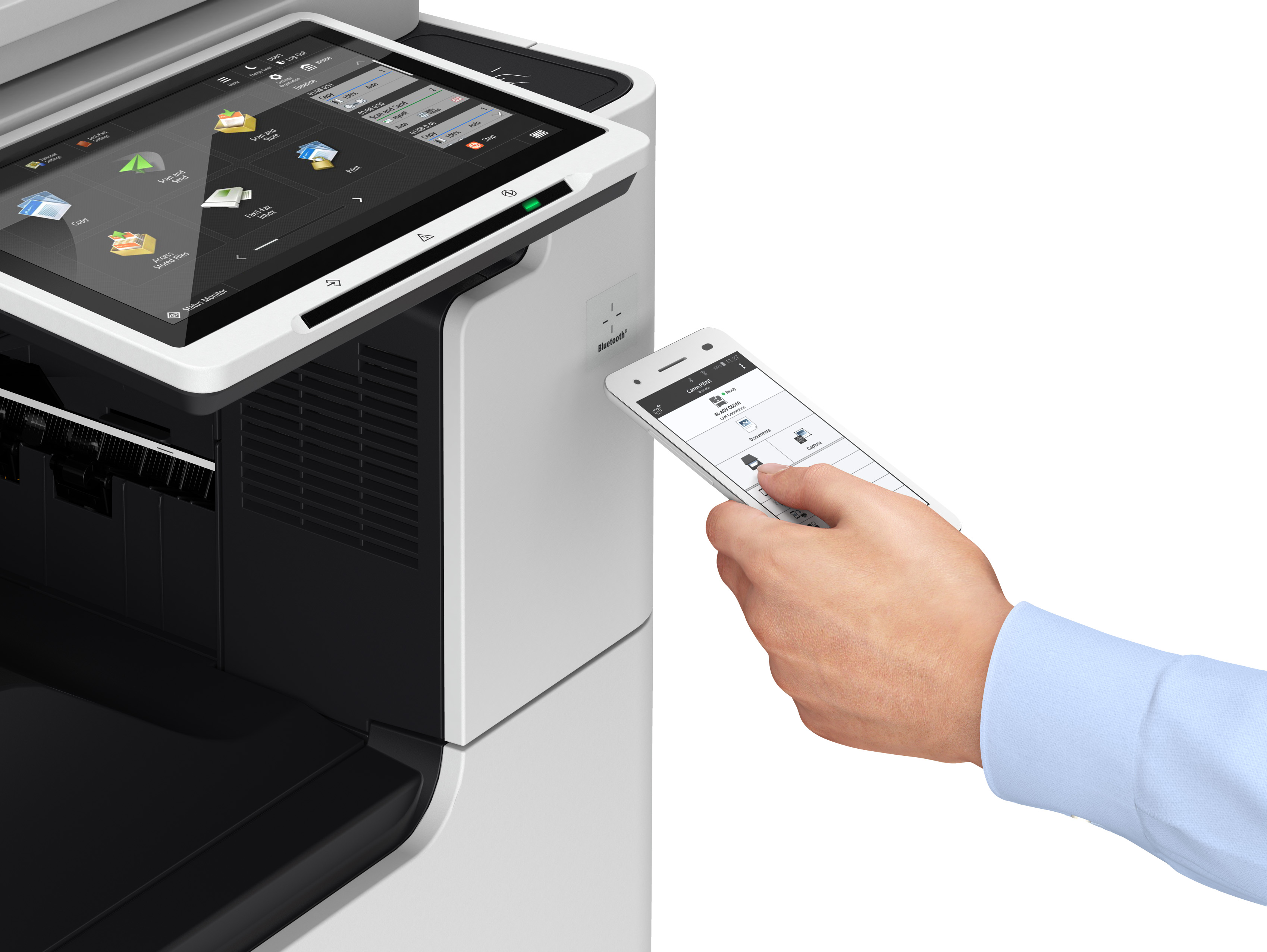 (MANILA, Philippines), 8 August 2022 – Canon today announced the launch of the imageRUNNER ADVANCE (iR-ADV) DX 4800i series, iR-ADV DX 6855i and imageRUNNER (iR) 2700i series, an extensive lineup of A3 monochrome laser multi-function devices (MFDs) designed to support varying hybrid workstyles and create more efficient workflows for small and medium sized companies, as well as large enterprises. The new MFDs offer businesses of all sizes the connectivity, productivity, and security benefits of Canon's existing A3 MFD portfolio, alongside greater output capabilities. Enhancements include increased functionality through wider media support and various output finishings.
"As Filipinos call for streamlined operations and flexible work arrangements, Canon is committed to helping businesses become more efficient by offering new features that allow them to easily connect, print, and scan whenever, wherever. With our wide range of leading technology features, advanced security, and uniFLOW Online print management solution, the updated lineup of multi-function devices is created to increase productivity in the new hybrid work environment," said Mr. Kenichiro Kitamura, Office Imaging Products (OIP) Director of Canon Marketing (Philippines), Inc.
Highly Efficient Workflows
Built with a smaller footprint, the iR-ADV DX 4800i series offers three different print speeds of up to 45 pages per minute (ppm) to meet varied operational needs in hybrid work environments. Expanding on the success of the iR-ADV DX 6800i series, the iR-ADV DX 6855i prints up to 55 ppm and comes with new options to support C and Z folding. In addition to swift print speeds, the MFDs provide hybrid workers with advanced scan functionality to perform in-office scanning tasks with greater workflow flexibility and information security.
The MFDs also integrate seamlessly with uniFLOW Online, a cloud-based print management solution that drives hybrid work efficiency. Based on pre-configured workflows, Filing Assist helps to automate batch scanning, naming, filing, and routing of documents to various cloud destinations for further processing. The flexible cloud connectivity enables in-office and remote workers to collaborate effortlessly, while the automated process eliminates error-prone and time-consuming manual filing for improved productivity.
Creating Productive Work Environment
Offering quick print speeds of up to 45 ppm, the iR2700i series combines a wide range of practical features to boost productivity in the hybrid workplace. Equipped with a user-friendly 7-inch color touch panel display, the MFDs provide excellent visibility and easy navigation through various intuitive touch operations. The user interface presents a smart Timeline feature on the Home Screen that displays the history of settings used, helping hybrid workers complete in-office routine tasks with one-touch and reduce time spent on repetitive work.
Strengthening security amid hybrid working arrangements, the iR2700i series comes with McAfee Embedded Control, a standard security feature that effectively blocks the execution of unauthorized applications and prevents tampering of existing firmware to better protect businesses against malicious attacks.
The new MFD models are also compatible with Canon's highly touted PosterArtist software that enables users to intuitively create stylish posters, banners, flyers, and other print collateral with its new UI/UX design. Business owners or staff can use the Auto Design templates, texts, and images to customize materials for multiple work requirements such as posters, banners, menu, calendar, banners and more. Users can also easily search and choose from thousands of free stock photos producing business requirements efficiently and creatively.
As an all-in-one business solutions provider, Canon remains guided by its values of creativity, efficiency, productivity, and security. The latest A3 monochrome multi-function devices provide seamless and productive hybrid working in the new normal for businesses of all sizes. The latest iR-ADV DX 4800i series, iR-ADV DX 6855i and iR2700i series will be available at authorized Canon distributors and dealers in August 2022. To know more, follow Canon Philippines (@canonphils) on Facebook and Instagram or ​​email customer_assistance@canon.com.ph.