Get Closer to the Action with Canon's New Medium and Super Telephoto RF Prime L Lenses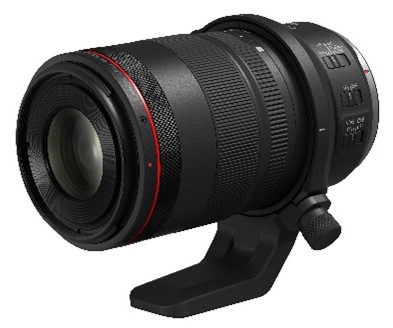 Canon announced the launch of three brand new RF lenses: the RF100mm f/2.8L IS USM, RF400mm f/2.8L IS USM & RF600mm f/4L IS USM. The RF100mm f/2.8L IS USM is the world's first1, medium telephoto macro lens with a maximum shooting magnification of 1.4x. The RF400mm f/2.8L IS USM and RF600mm f/4L IS USM super telephoto lenses are native to the RF mount and provide professional and advanced amateurs with extra reach that comes with a high level of image quality, reliability and durability.
"The arrival of the new RF lens is a testament to Canon's commitment to provide the best and relevant product innovation to meet the evolving demands of visual storytellers both professionals and serious hobbyists. Canon is determined to expand the RF lens range further by providing lenses of exceptional performance and quality, which are suited for various uses and genres of photography, videography, and professional content creation," said Benny Yu, Canon Marketing (Philippines), Inc. Head of Consumer Imaging and Information.
World's First Medium Telephoto Macro Lens with 1.4x Magnification
RF lenses have the rear element of the lens closer to the image sensor, allowing a new floating method and this enables the RF100mm f/2.8L IS USM to have a maximum shooting magnification of 1.4x, which is 40% higher magnification than the typical macro lens (1x). The high magnification on the RF100mm f/2.8L IS USM expands the possibilities of macro photography.
At 1.0x with a focusing distance of 0.28m, a working distance of 11.2cm is maintained. Additionally, at 1.4x with a focusing distance of 0.26m and a working distance of 8.6cm, allowing sufficient space to photograph small products/objects that require specific lighting.
Choose Your Bokeh
The RF100mm f/2.8L IS USM is equipped with a spherical aberration (SA) control ring, which gives users the ability to toggle between soft or hard depiction of bokeh (the quality of the blur produced by the out-of-focus areas) by turning the SA control ring. This gives users more flexibility in their shooting as they can choose which type of bokeh suits their shooting best, regardless of whether they are shooting portraits, flowers or insects.
The SA control ring works by employing electronic cams and two Nano USMs, which makes it possible to drive the focus lens group and floating lens group independently.
Smoother focusing, Sharper Images
The RF100mm f/2.8L IS USM features an improved optical IS when compared to the 4-stop IS capability of its EF equivalent lens, the EF 100mm f/2.8L Macro IS USM. When attached to an EOS R system camera that does not have in-body IS, the RF100mm f/2.8L IS USM provides up to 5 stops of IS. The RF100mm f/2.8L IS USM can achieve up to 8 stops of IS through the coordinated IS feature when attached to an EOS R system camera that has in-body IS.
Hybrid IS on the RF100mm f/2.8L IS USM also helps to suppress angular camera shake (rotational) and shift camera shake (linear) during handheld shooting, enabling users to capture sharp images.
The high speed and accurate AF allow quick and agile focusing of moving subjects for still images, while the smoothness of the AF makes the RF100mm f/2.8L IS USM suitable for shooting movies as well. The suppression of subjection magnification fluctuations (focus breathing) in the RF100mm f/2.8L IS USM reduces the changes in the angle of view during the adjustment of focusing distances.
As an L lens, the RF100mm f/2.8L IS USM is both dust and water resistant, which is especially useful during outdoor shooting situations. The RF100mm f/2.8L IS USM is also compatible with the Macro Ring Lite MR-14EXII and Macro Twin Lite MT-26EXII accessories (both sold separately) which provide more diverse photographic expressions by using light to create or reduce shadows in the captured images.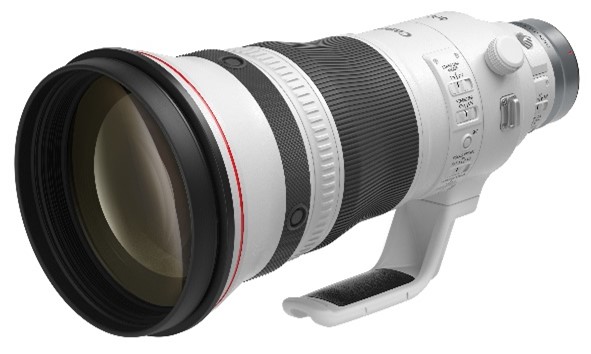 High Quality Native Support
The RF400mm f/2.8L IS USM and RF600mm f/4L IS USM provide native super telephoto capabilities to the RF system, allowing users to reach 400mm and 600mm respectively. For wildlife and sports photographers who have been on the fence about switching to mirrorless cameras, the long awaited RF400mm f/2.8L IS USM and RF600mm f/4L IS USM super telephoto lenses will address their needs with the native RF mount, while delivering the proven performance of its EF equivalent counterparts.
The RF400mm f/2.8L IS USM and RF600mm f/4L IS USM inherit the optics and deliver the same high image quality found in all Canon L lenses, while offering the advantages of the RF mount. For example, the minimum focusing distance for the RF400mm f/2.8L IS USM and RF600mm f/4L IS USM is reduced to 2.5m and 4.2m respectively.
Steady and Light
Camera shake is particularly noticeable in super-telephoto shooting. To address this, IS for both new lenses have been enhanced to 5.5 stops (5 stops on the EF equivalent models), which helps to reduce camera shake and blurry images.
The RF400mm f/2.8L IS USM and RF600mm f/4L IS USM both come with three Image Stabilization (IS) modes, which are optimized to match the subject's movement. This assists users in shooting various types of subjects and photography:
IS mode 1 is best suited for stationary subjects
IS mode 2 is used for panning shots
IS mode 3 is suitable for subjects with irregular movements, such as during basketball where movements of players can be unpredictable
There is a slight reduction in the overall weight of both lenses (approximately 60 grams) compared to their EF counterparts, in line with the reduced weights and sizes of the EOS R series full-frame mirrorless cameras.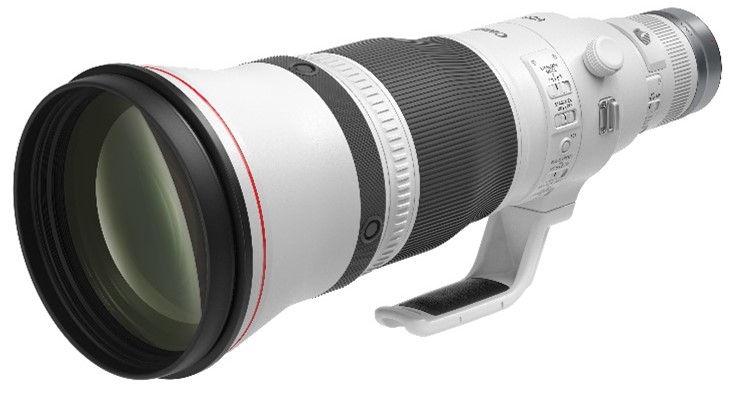 Seamless Movie Shooting
Both lenses provide more control over aperture settings during movie shooting. Shooting movies with telephoto lenses can be challenging in situations where subjects move between different lighting environments and the lenses have problems in capturing the right amount of brightness to get the most optimal video footage.
With the RF400mm f/2.8L IS USM and RF600mm f/4L IS USM, aperture control during movie shooting can be set in 1/8 step increments for both lenses (EF lens is 1/3 step). The brightness of the scene can be changed smoothly even when there is a sudden change in brightness, such as when a subject move from a dark place to a bright place, resulting in more natural-looking images.
Durable and Flexible
For reliability and durability to meet the needs of professionals and advanced amateurs in the field, the lenses have the same reflective heat shield coating as the EF models, which provides excellent heat shielding, scratch resistance and weather resistance quality for most kinds of shooting environment. The front and back element of both lenses also have a fluorine coating to prevent oil and water droplets from sticking to the surface.
The mount, switches, focus ring and other parts of the RF400mm f/2.8L IS USM and RF600mm f/4L IS USM are dust and drip-resistant to prevent any water from entering the camera.
Should you need extra reach, both super telephoto lenses are compatible with the existing RF extenders RF 1.4x and RF 2x. A staggering 1200mm focal length can be achieved when RF600mm f/4L IS USM is paired with the Extender RF 2x.
---
1As an autofocus interchangeable lens for full frame mirrorless camera. Canon survey as of April 13, 2021.