Meet the needs of a rapidly growing SME with MobileWorkDX by Canon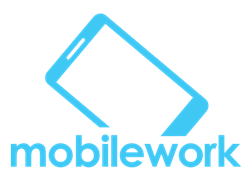 (MANILA, Philippines), 18 August 2022 – Canon recently announced the launch of MobileWork DX, a collaboration platform designed to help businesses by automating manual processes and enhancing communication. Perfect for SMEs that need to move quickly while maintaining efficiency, this lite application serves organizations of up to 20 people.
Co-developed with Antelope[1], an established provider of content management and business process automation solutions, MobileWork DX leverages on cloud technology to meet the needs of today's hybrid workforce. The all-in-one platform frees SMEs of administrative tasks like file management, workflow approval, and leave management, all through a simple mobile application."
"As more Filipinos venture into entrepreneurship, it is important that they equip their team with the right tools and technologies to achieve operational efficiency. At Canon, we understand the challenges of a rapidly growing business. MobileWork DX is our latest mobile solution designed specifically to simplify and provide structure to messy, everyday tasks, thus giving busy people more time and energy to focus on growing their business.", said Mr. Kenichiro Kitamura, Office Imaging Products (OIP) Director of Canon Marketing (Philippines), Inc.
How Canon efficiently drives work productivity
MobileWork DX centralizes the most often used processes of an SME in one easy-to-use application.
Through MobileWork DX's Dashboard, Directory and Calendar, users can easily view upcoming tasks, company announcements, and their colleagues' contact details. Task Management and Content Collaboration features help users to easily share files and connect in real time. Also, a Human Resources Management Tool, it streamlines the process of leaves, overtime, and other workflows. Equipped with Artificial Intelligence (AI) technology, it also automates manual tasks by auto-classifying documents, auto-capturing business cards, and eForms.
For a more streamlined process, MobileWork DX[2] can be integrated with any Canon multifunction device where users can scan, upload to, retrieve from, or directly print files from a shared cloud storage, and even submit supporting documents for approval. Users just need to create a workflow, log in to MobileWork from any Canon imageRUNNER device, select a specified workflow, scan, and submit documents for approval.Canon continuously aims to be an all-in-one solutions provider that values efficiency, productivity, and security for enterprises of all sizes. Optimize your business and team's productivity with a seamless collaboration platform. Available in IOS, Android and Web, the new MobileWork DX is now here in the Philippines. To know more, visit ph.canon or ​​email business_solutions@canon.com.ph.
[1] MobileWork DX is jointly owned by Canon HongKong Co., Ltd. and Antelope International Limited.
[2] MobileWork DX is subscription-based and requires installation on Canon MFD Printers for direct printing and scanning to cloud storage capability