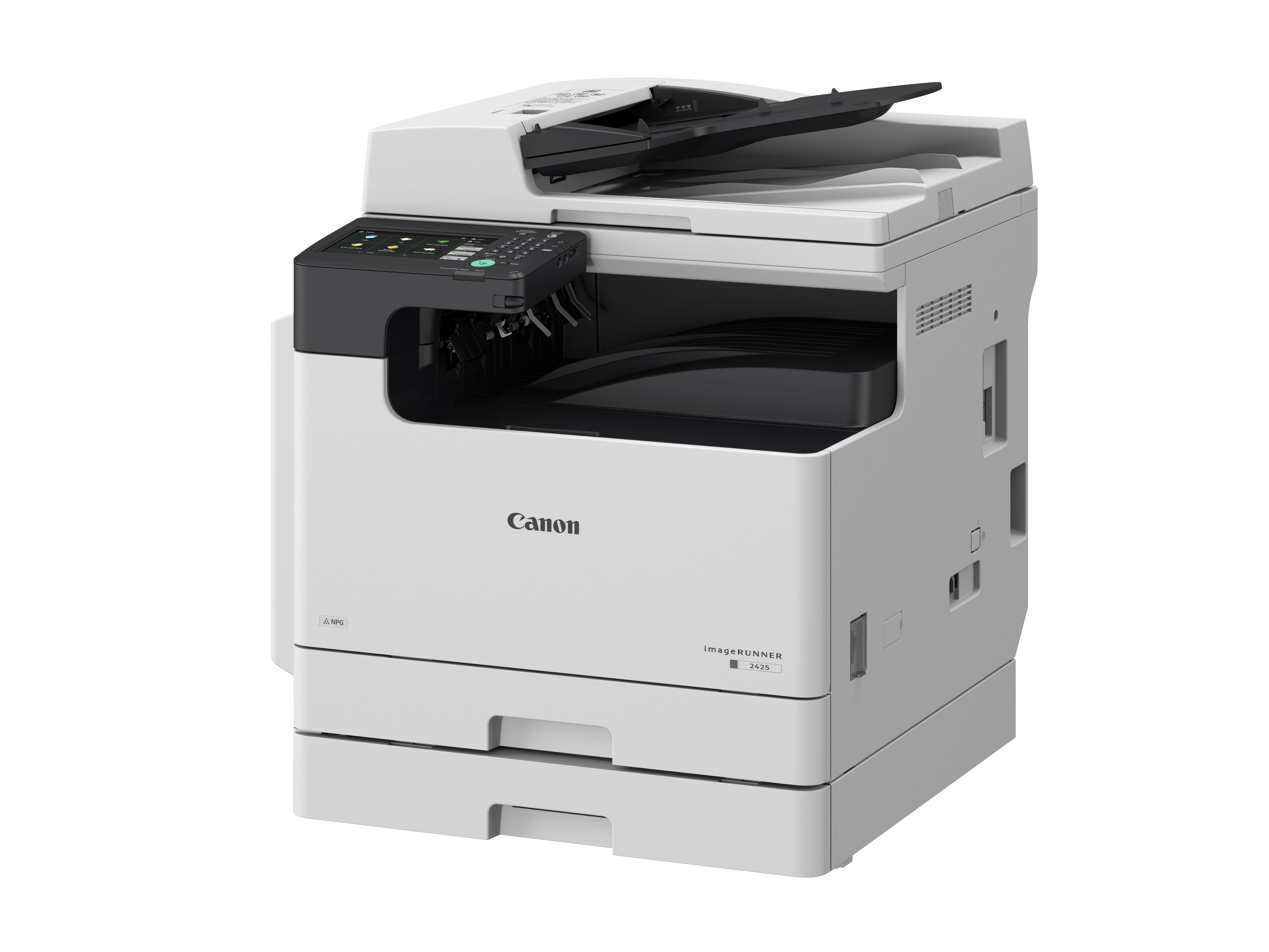 Canon announced the launch of the all-new imageRUNNER (iR) 2425, an entry-level A3 monochrome laser multi-function device (MFD). Catered to the basic document needs of workgroups within large enterprises, small and medium-sized businesses (SMBs), the space-saving iR2425 offers great value and performance with print speed of up to 25 pages per minute (ppm). The easy-to-operate MFD ensures optimal efficiency, facilitating a productive work environment with superb usability, fortified security, seamless connectivity and mobility.
"To remain competitive in an increasingly complex business environment, companies big and small are constantly looking for simple solutions to optimize operational efficiencies, most especially during today's trying times wherein we are all working towards creating conducive work operations as a result of the global pandemic," said Kazuhiro Ozawa, Canon Marketing (Philippines), Inc. President & CEO. "

A highly practical MFD, the imageRUNNER 2425 combines various advanced yet simple-to-use features to help users improve work performance. In addition to enabling a mobile workforce with wireless connectivity and cloud integration, the sleek MFD delivers robust business security and an intuitive user experience that a lot of our start-ups can benefit from which will enable them to work efficiently, whether they are working from home or in their respective office spaces."

Seamless User Experience
Aimed at providing users with superb ease of use, the new iR2425 comes with a large 7-inch color touch panel that supports smooth operation with great visibility. Known as the Home Screen, the iR2425 adopts the same user interface (UI) as with the award-winning imageRUNNER ADVANCE series, enabling a unified user experience across Canon's wide range of MFDs in the event of integration with existing device fleet. Notably, a Timeline feature on Home Screen displays the history of settings used during past or repeated scan and copy jobs, helping users complete routine tasks with one-touch and avoid the inconvenience of repetitive operations. The iR2425 also provides users with the ability to customize preferences, offering personalization of initial display screen, display language as well as frequently-used functions for added convenience and productivity.

Maximum Business Security
The latest iR2425 helps businesses deter security breaches by allowing users to safely power-on the MFD based on Root of Trust (RoT) with Verify System at Start-up. A vital device security function, it checks the validity of firmware and applications to avert unauthorized modifications. Equipped with uniFLOW Online Express, a cloud-based print management solution, the iR2425 offers authentication functions that effectively prevent unauthorized device access. Businesses can also avoid information leakage by eliminating unattended printouts with Force Hold Print, allowing the MFD to hold print jobs until users securely release the jobs for printing.

Excellent Connectivity and Mobility
Built to meet the needs of today's businesses, the iR2425 connects to wireless networks and integrates with public cloud platforms effortlessly. The MFD also supports a wide range of mobile printing solutions including Canon PRINT Business, Google Cloud Print™, Apple® AirPrint™ and Mopria® Print Service. Enabling seamless mobility, the iR2425 helps users ensure productivity even while on the go.