What You Should Consider When Buying a Large Format Printer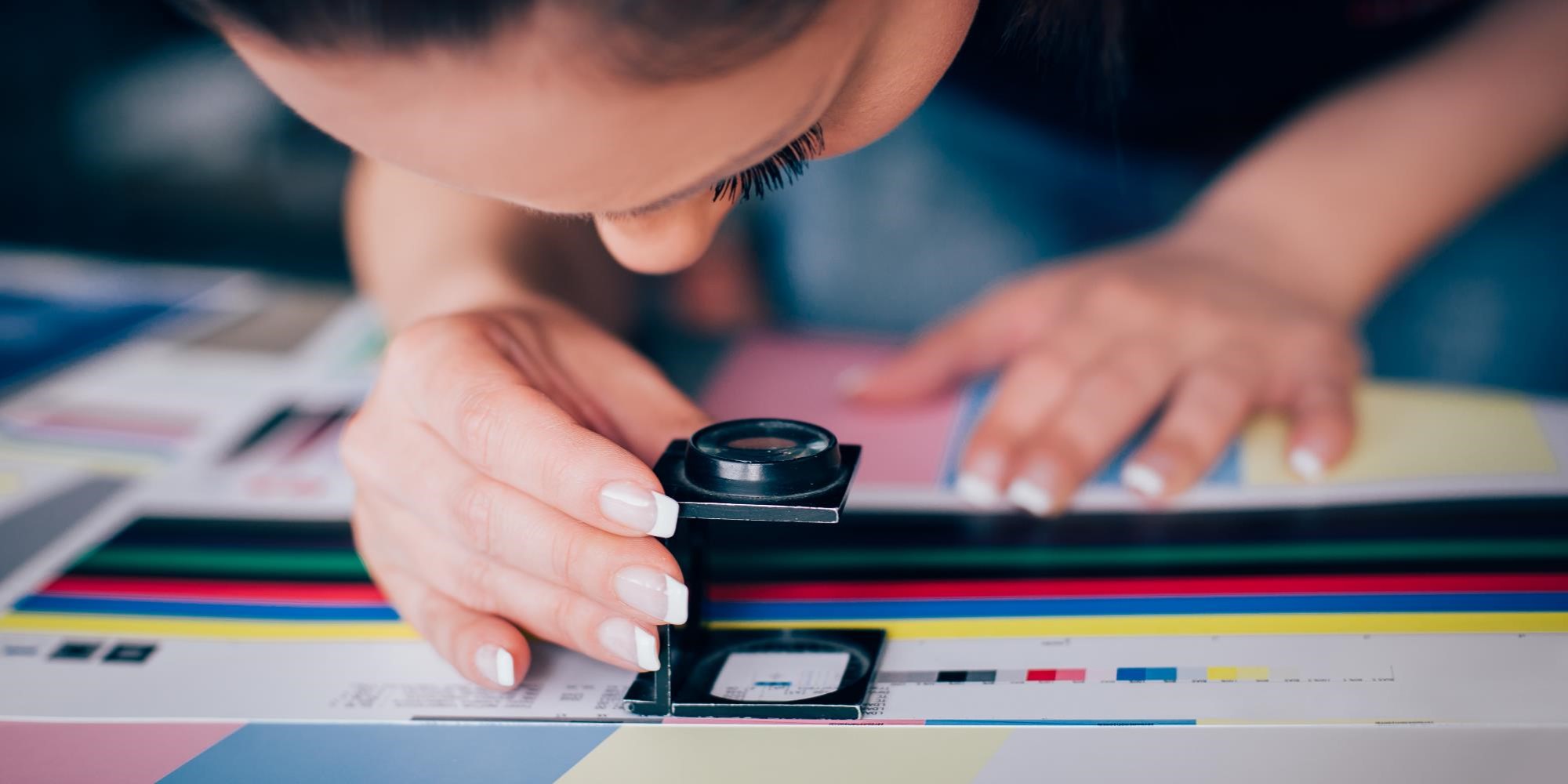 Are you planning on switching to a large format printer for your growing business? Then you have a lot to consider. What appears to be a simple purchase is actually more complicated than it appears. But it doesn't have to be complicated if you know what to look for.
This article aims to help you understand the decisions you must make and what to look for when purchasing a new large format printer. So, if you wish to learn more about large format printers, read on!
Contact our team to learn more about our large format printers.

Color or No Color?
When purchasing a large format printer, one of the primary considerations is whether to purchase a printer that can print in color or a printer that can print in black and white. Even though it appears to be a simple choice, there are some factors to consider. A color large format printer, for example, can print in black and white for roughly the same price as a monochrome printer, especially at lower print volumes.The decision between a color and/or black and white large format printer is usually influenced by how the machine will be used. This will largely depend on the needs and requirements of your company or production needs. But in a nutshell, here are some things that you should keep in mind.
Color is most likely used when printing posters, photos, technical documents, drawings, or presentations. Another factor you should think about is productivity. In that case, black and white may be a better option because it prints faster.
Another thing to consider is how durable you want your prints to be. For example, if your prints or copies are to be used outside, such as on a construction site, they must be waterproof. You don't want to see how the rain wreaks havoc on your technical drawings. This will be provided by prints made on black and white large format printers. Some color printers also provide a solution. Color printers that use color toner, pigment ink, or can print on special (waterproof) media will also suffice.The cost of printing may deter you from purchasing a color printer for the time being. When your monthly print volume is low, keep in mind that the cost of printing a black-and-white print on a color printer is roughly the same as it is on a black-and-white printer. Controlling print costs will be difficult if users begin printing potentially expensive color prints simply because they have access to a color printer.

Initial Expenses
You may receive a variety of responses when you first inquire about the price of a printer. The first and most likely response will be about the purchase price. Second, the system's operating costs will be considered. Although it may be tempting, it is not advisable to base your purchase decision solely on the purchase price.
A low-cost printer with expensive toner cartridges is actually a high-cost printer disguised as a low-cost printer. Even after you've calculated the operating costs, you're not done. You may think you're getting a good deal on the printer, but if it breaks down frequently or simply can't keep up with your copy demand, you'll end up paying too much in the long run. As a result, hidden costs can completely alter the picture.
Did you know that there could be some hidden costs associated with large format printers? These are costs associated with the printing process that are less obvious to identify. Consider the following scenarios:
Printing on the incorrect media type or size may result in a higher cost. You may also have to print files twice if it is unclear whether the printer is printing them already. You may also need to repeat the process several times to achieve the best print quality. These minor annoyances are not only inconvenient, but also costly. As a result, make certain that you consider these factors as well.
Fortunately, there's a silver-lining to all of these issues. Canon's large format printers, for instance, are fully engineered to avoid or minimize these hidden costs. Our newer models are designed to fit into most modern work settings - good productivity rates without sacrificing the image quality. Our selections of technical CAD printers are made with the same design philosophy. So, you'll never worry about your plotters causing a big dent in your firm's budget.
Crystal Clear Image Quality
You might be thinking that the higher the resolution (expressed as dpi or dots per inch), the better the quality. And although this is generally true, high resolution does not always imply high quality. Consider digital cameras. High dpi is no longer a guarantee of high-quality photos. When printing, the large format printer's interpretation of the data is just as important as the print technology itself.It is critical to print dotted, fine lines clearly when printing technical drawings. You don't want to lose any data. A dotted line representing electrical wiring that is lost on a construction site can have disastrous consequences. In addition, when presenting concepts, images speak louder than words. Inadequate print quality may result in the loss of a bid, order, etc. Obviously, adequate image quality is critical to your bottom line in this case as well. It would do you well to consider machines that are equipped with technology to take this on, such as LUCIA TD pigment inks, formulated to produce sharp text, accurate lines, and vivid colors with excellent weather resistance, even on plain paper.

Protecting Your Business
People think of up-to-date virus scanners on their computers whenever the topic of security is brought up. However, keep in mind that large format printers are now becoming an essential component of your IT infrastructure. This is particularly true for printers equipped with USB ports. So, if you want an air-tight IP security, protecting your large format printer is a good place to start.
Inventions, blueprints, names, images, and designs used in business can all be extremely vulnerable to theft or damage. Physical property can be easily hidden or locked away for security. Data, on the other hand, is very fluid in nature and can multiply very quickly. Data in digital format is stored on a network or hard disk; therefore, network and hard disk protection is critical.
We hope that you have never had a virus cause a breakdown in your IT infrastructure, but you can imagine the consequences. Loss of information or productivity is possible, as is intellectual property theft.

Sustainable Industry Solution
Most companies expect their large format printers to last them for at least the next three years. So they create their printing tasks around those timelines. However, because the future is difficult to predict, consider how the large format printer can be adapted to changing needs if and when they arise.
Ideally, you should invest in a product that will provide you with a long-term solution. However, requirements change over time, and when your company enters a new phase, your requirements may change as well. If you purchase a feature now because you believe you will need it next year, you may be wasting money. However, if your needs change in ways that you did not anticipate, you may need to purchase a new printer.
Step Into the New Frontier in Printing
Large format printers are rapidly becoming the go-to choice when it comes to speedy yet accurate printing in many companies. From your standard large format plotter to the most advanced unit, the benefits of purchasing large format printers far outweigh their drawbacks. Those that belong in the IT, architectural, construction, design, and marketing industries can see the difference that these types of printers can bring to your production.